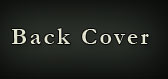 Healing is not what we have been led to believe.
Each of us has the very same capacity to heal and control pain.
And it is much easier than you might suspect.
Dr Fried learned a secret from his father, who had 5 heart attacks and unsuccessful heart bypass surgery by age 52.
The medical community said he should be dead.
Instead, he lived a full and happy life for 24 more years, using the secret revealed in these pages that he brought back from deep in the jungles of Burma, half a century ago.
A Surgeon's Self-Hypnosis Healing Solution helps you to:
heal neck, back and nerve pain without surgery
treat your high blood pressure, cholesterol and arthritis
achieve control and happiness in your life
use less or no medication and avoid surgery
reduce disease causing stress for you and those you love
Dr Scott Fried is an orthopaedic surgeon, who found early in his career that contrary to what he was taught in medical school, people often do not get better with surgery or medications. So he began teaching his patients how to heal themselves. This is the power of self-hypnosis.

He is an internationally recognized author and his other books, Light at the End of the Carpal Tunnel- A Guide to Understanding and Relief from the Pain of Nerve Problems and The Carpal Tunnel Help Book have helped thousands to avoid surgery and heal.

"An engaging breakthrough in understanding how we all can self-heal. No one should have elective surgery or take risky medications without first reading this book."
Martin L. Rossman, MD, author Guided Imagery for Self-Healing

Foreword by Bernie Siegel, MD
Author of "Love, Medicine and Miracles" and "Help Me to Heal".